Boba SIP LoungeSouthern California's only alcoholic boba bar, is thrilled to announce the official opening of its inaugural location at 123 Astronaut Ellison S. Onizuka Street in the Little Tokyo neighborhood of Los Angeles.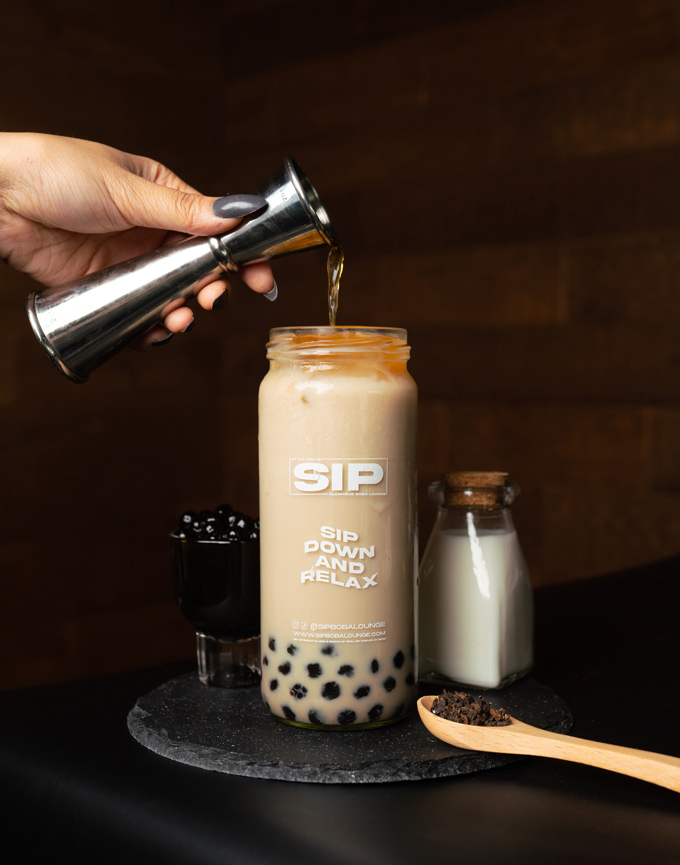 Located on the third floor of Weller Court, SIP offers a spacious outdoor patio, immaculate indoor spaces, high-end production, LED screens and lighting to allow people to kick back, relax and impress.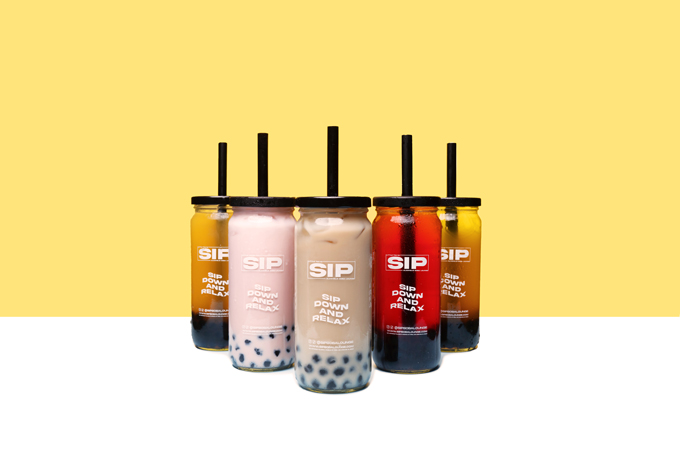 Customers will truly appreciate the special experience of SIP's servers, bartenders and hosts, who combine the boba experience with bar and lounge culture.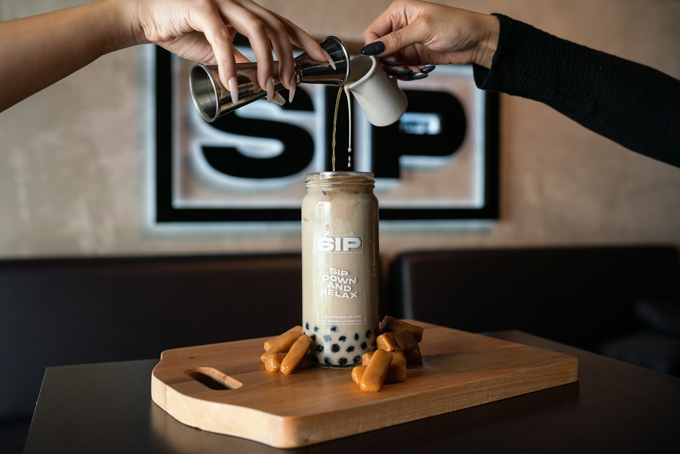 Among its artisanal alcoholic boba flavors are a variety of fruit-based specialties, such as Tropic Like It's Hot, which is pineapple green tea infused with coconut rum.
Other offerings include strawberry black tea infused with banana schnapps and rum, mango green tea infused with tequila, lychee green tea infused with vodka, black tea with peach infused with peach Ciroc, blackberry black tea infused with blackberry gin and liqueur, and cognac-infused passion fruit green tea.
SIP also offers several milk-based alcoholic boba drinks, such as Baileys and Rum Infused Black Milk Tea, Black Milk Tea with Kahlua and Baileys, Black Milk Tea with Almond Liqueur and Rum, and black milk tea infused with caramel schnapps, rum and Baileys.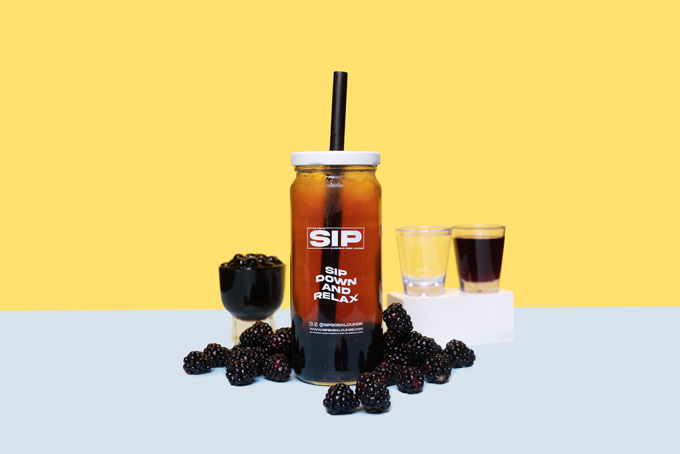 SIP's savory dishes include garlic and soy edamame, garlic furikake fries, deep-fried gyoza, Brussels sprouts, and the juiciest hand-breaded pork katsu sandwich and most delicious in the world.
The SIP lounge is open from 5:00 p.m. to 9:00 p.m. Thursday through Saturday with happy hour specials.
Then, from 10:00 p.m. to 2:00 a.m., it turns into SIP Little Tokyo nightclub.
The 3,500 square foot venue with a capacity of over 200 people is also perfect for private event rentals, such as mixers, viewing parties, film or photo shoots and graduation parties. year.
Sharing is caring!