This week's roundup of notable new products saw a protein brand collaborate with animal-free whey protein producer Perfect Day, a snack company rolling out edamame Thai chili snack beans, and a frozen food brand offering the "Strawberry Honeycrisp".
Crunch of love
Love Crunch has launched its first new product since 2020: the Organic Chocolate and Hazelnut Butter Granola. Each ¼ cup serving contains 12 grams of whole grains and 7 grams of sugar. The Love Crunch Chocolate Nut Butter Granola is available on the Nature's Path website for $6.99 per 10.6 oz serving. pouch, $38.12 per 3-pack and $73.18 per 6-pack.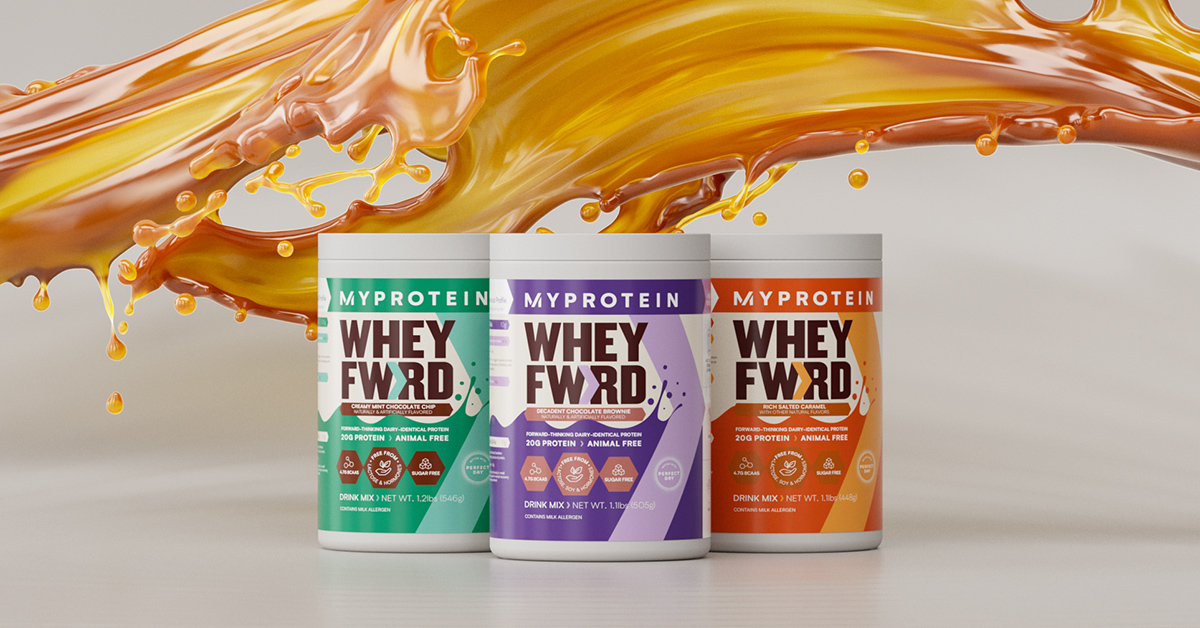 Maprotein
Consumer sports nutrition brand Myprotein has partnered with Perfect Day to develop Whey Forward protein powder. The new offering includes Perfect Day's animal-free dairy protein which uses fermentation to create whey protein from microflora. The ready-to-mix product packs 20 grams of protein per serving and comes in creamy mint chocolate chip, rich salted caramel, and decadent chocolate brownie varieties. All three powders are available exclusively online for $39.99 per 20-serving tub.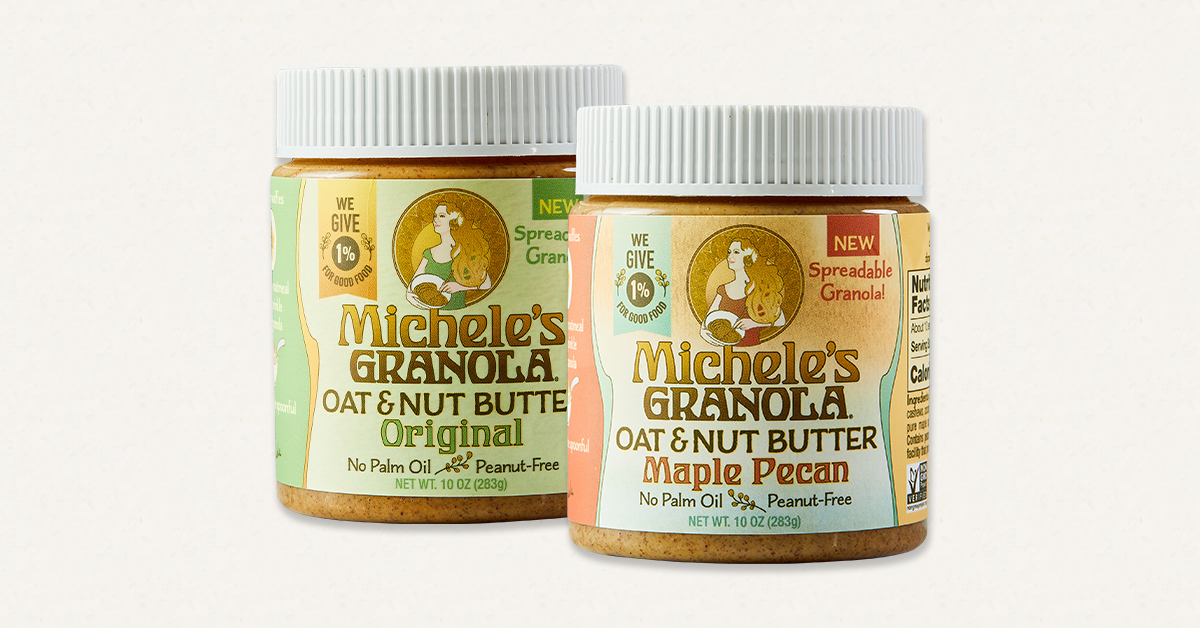 Michele's granola
Michele's Granola has reinvented its flagship granola with the launch of the Michele's Granola Oat & Nut Butter range. Available in two flavors – Original and Maple Pecan – the nut butter contains just 1-2 grams of added sugar per 2 tablespoon serving. The new products are available online for $10.99 per 10 oz. jar.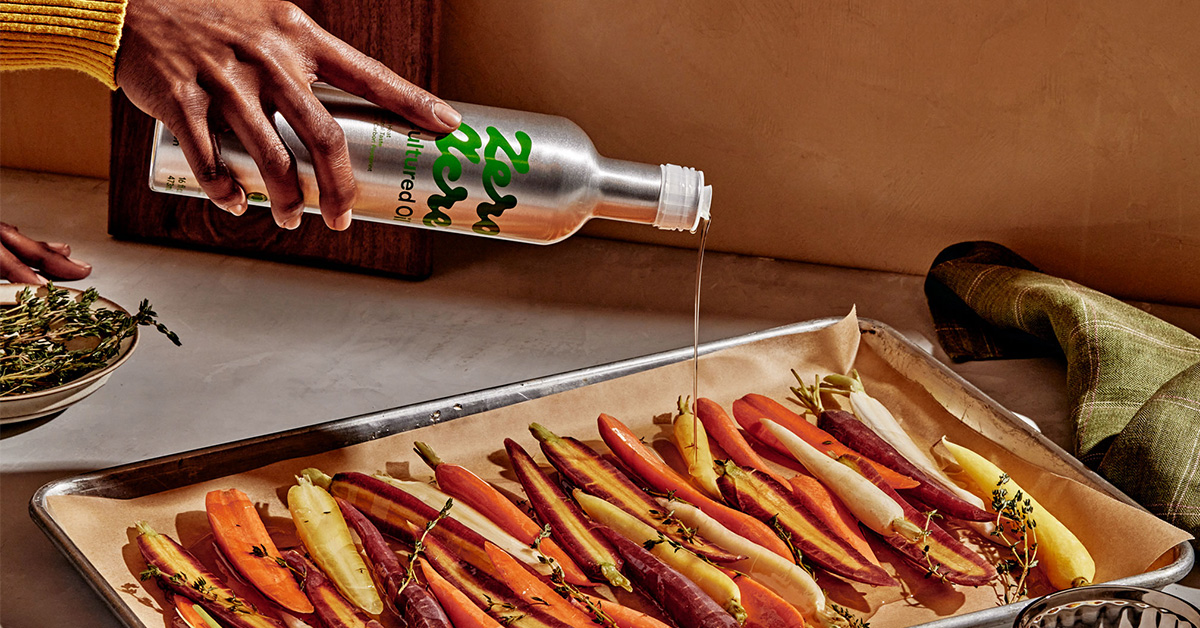 Zero acre farms
Zero Acre Farms has officially unveiled its first product: Cultured Oil. The cooking oil tastes and feels like traditional vegetable oil and contains 35% more heat-stable monounsaturated fats than olive oil, the brand claims. Zero Acre Farms Culture Oil is now available online for $29.99 per 16 oz. bottle.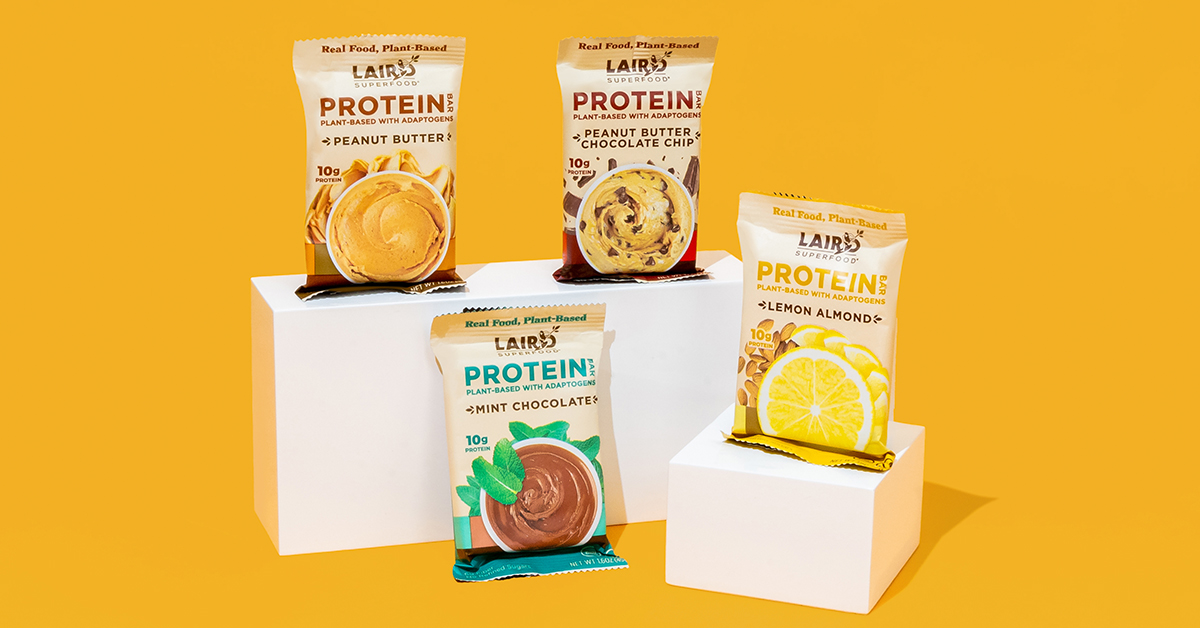 Superfood Laird
Laird Superfood has entered the snack category with its first line of protein bars: Laird Superfood Plant-Based Protein Bars with Adaptogens. The bars are made with a blend of peas, hemp seeds and pumpkin seeds and contain 10 grams of protein per serving. Available in four varieties – Peanut Butter, Peanut Butter Chocolate Chip, Mint Chocolate, and Lemon Almond – the bar contains adaptogens from Chaga and Lion's Mane extracts. Laird Superfood Protein Bars are available for $25.95 per pack of 10.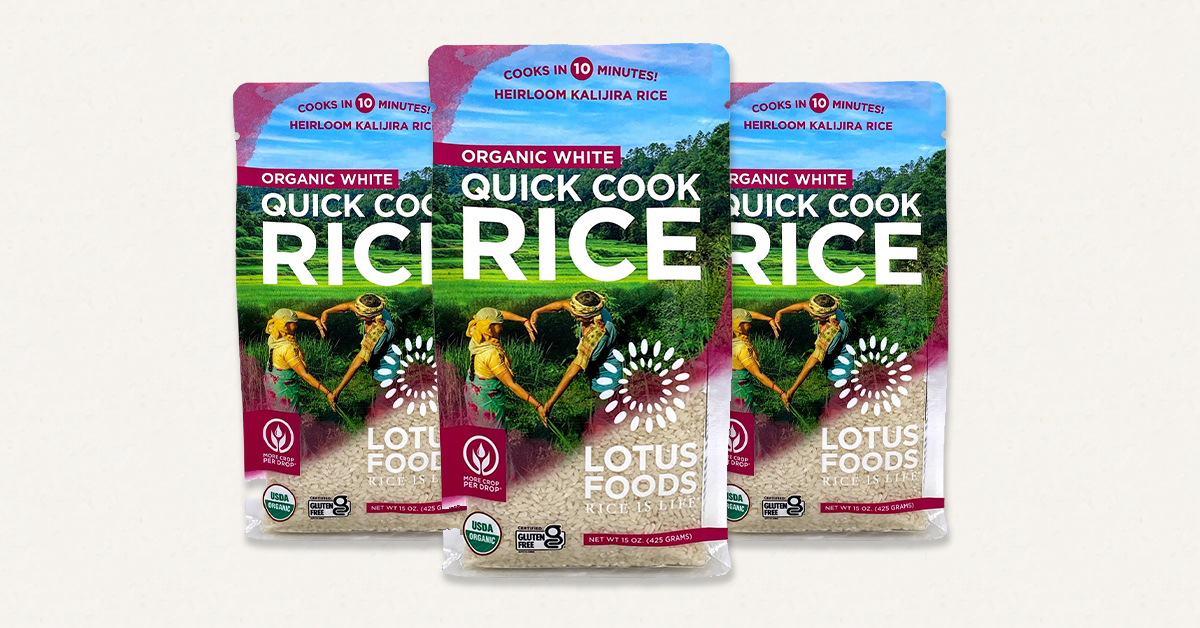 Lotus Foods
California-based rice company Lotus Foods has launched Quick Cook Organic White Rice. The ancestral rice variety, called Kalijira, is grown by family farmers in India. Quick-Cooking White Rice cooks in about 10 minutes, about half the time of most white rices, depending on the brand. The new offering is available at Whole Foods Market nationwide for $4.99 per 15 oz. bag.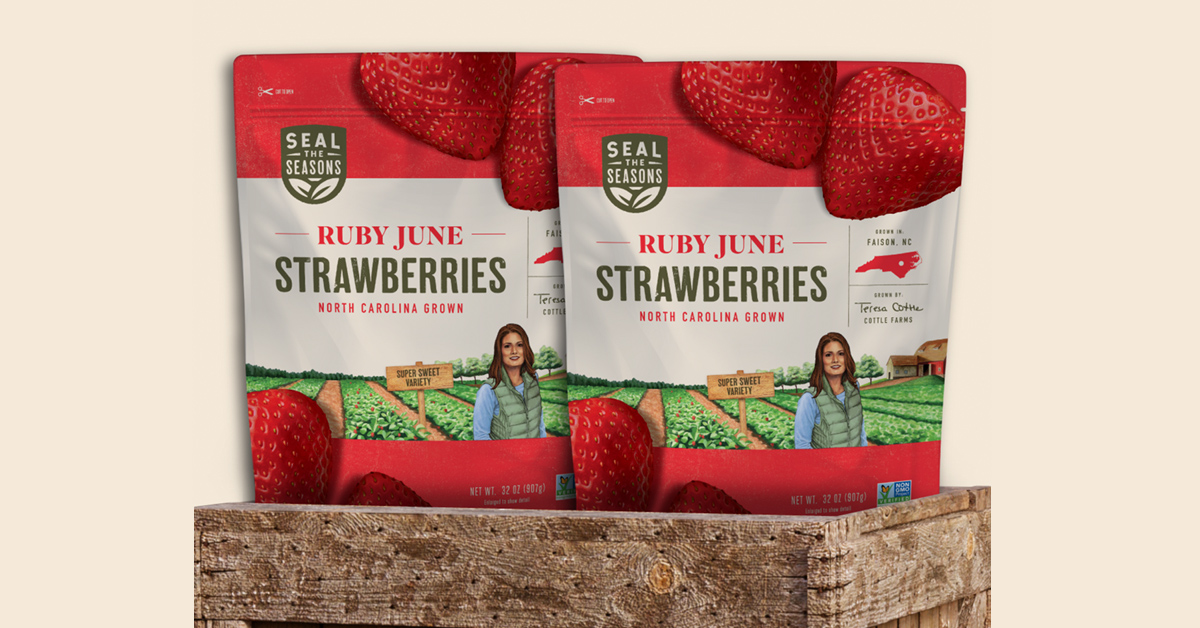 Seal the seasons
Producer company Seal the Seasons is adding a new product to the freezer section: Ruby June strawberries. The Ruby June strawberry variety resembles the "honeyscrip of strawberries" and has a "sweet, luscious flavor," according to the brand. Seal the Seasons Ruby June strawberries are available online and at retailers nationwide.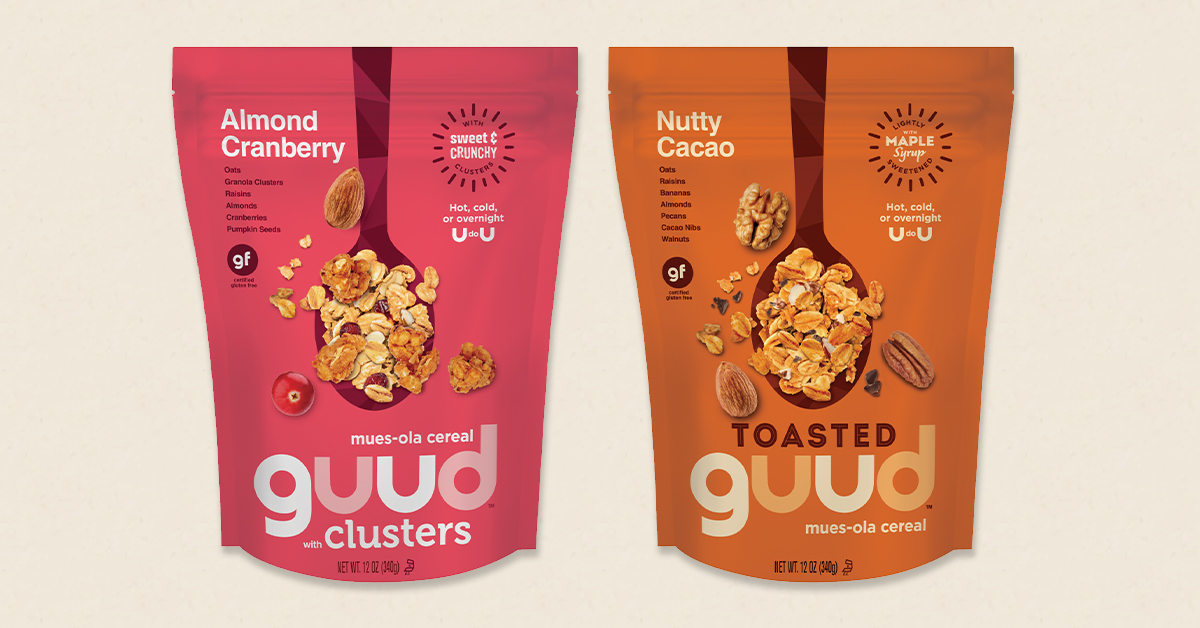 GUUD
Alternative granola maker GUUD unveiled its latest creations: Almond Cranberry Clusters and Toasted Nutty Cacao. The first combines clusters of gluten-free oats and granola with raisins, almonds, cranberries and pumpkin seeds. The latter includes gluten-free oats mixed with raisins, bananas, almonds, pecans, cocoa nibs and walnuts mixed and toasted in maple syrup. GUUD's clusters and toasts are currently available online for $6.99 per 12 oz. bag. They will roll out to Whole Foods Market next month.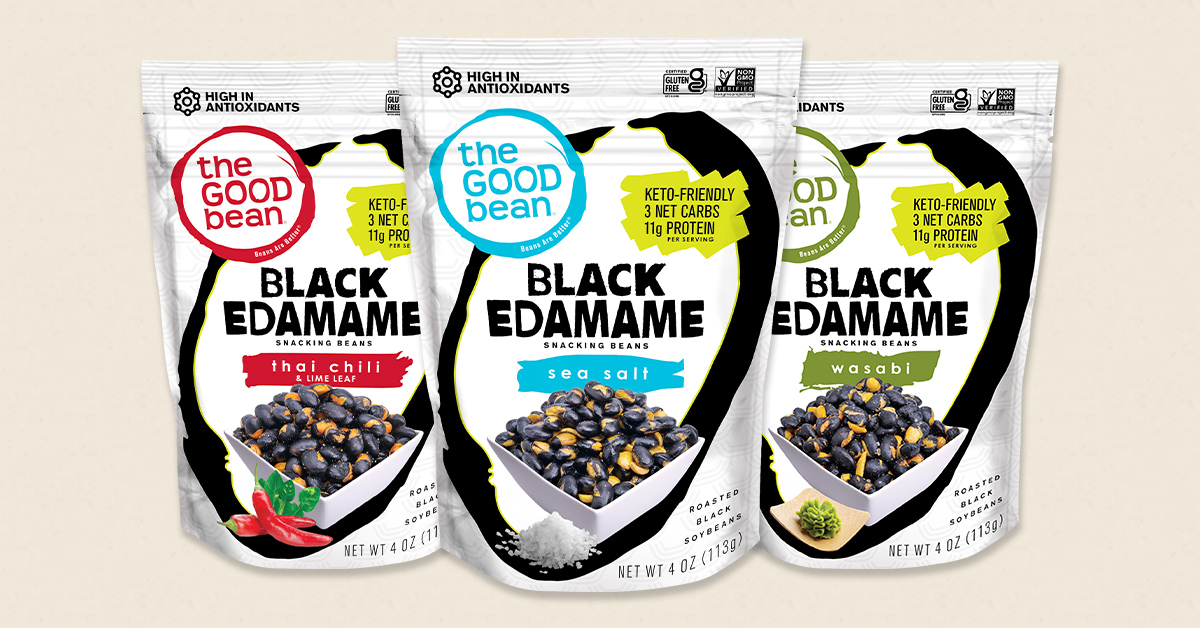 The good bean
The Good Bean has announced the launch of its new line of snacks, Black Edamame Snacking Beans. Available in three flavors – Sea Salt, Thai Chili and Wasabi – each serving of beans contains 11 grams of protein and contains only 3 grams of net carbs. Good Bean Black Edamame Snack Beans are available at select Sprouts stores.