Leanne Doherty and Tracy Huddleston, new managers of the Royal in Morecambe
The new management of a seaside pub and hotel in Morecambe spoke to Beyond Radio about their plans for the future.
Leanne Doherty and Tracy Huddleston recently took over rental of the Royal Hotel and Bar on Marine Road Central.
They previously worked together at the George pub in Torrisholme, where they became friends.
Tracy then took time off from the pub business but said "I missed it too much" so when she decided to take over the Royal she asked Leanne to run it with her.
They plan to set up a gin and rum bar upstairs, overlooking Morecambe Bay, and will create pool and darts teams, with a quiz night on Thursdays.
LISTEN to our interview with Leanne Doherty and Tracy Huddleston from The Royal in Morecambe
"The Royal will continue to offer live music on the weekends downstairs, but upstairs in the dining room there will be a more relaxed and laid back atmosphere with sharing boards, various gins and rums and a beautiful view," Tracy said.
"It will be an all week venue where you can come, relax, eat, gamble and play pool, with live sport on TV making it a fun, friendly and welcoming local pub."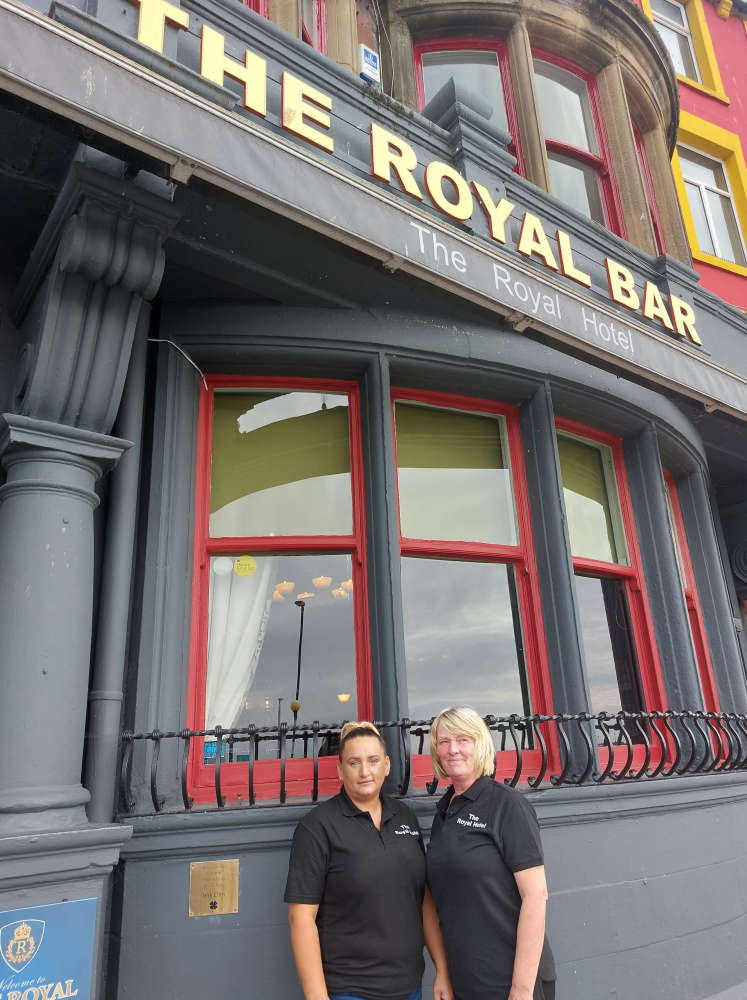 More featured stories